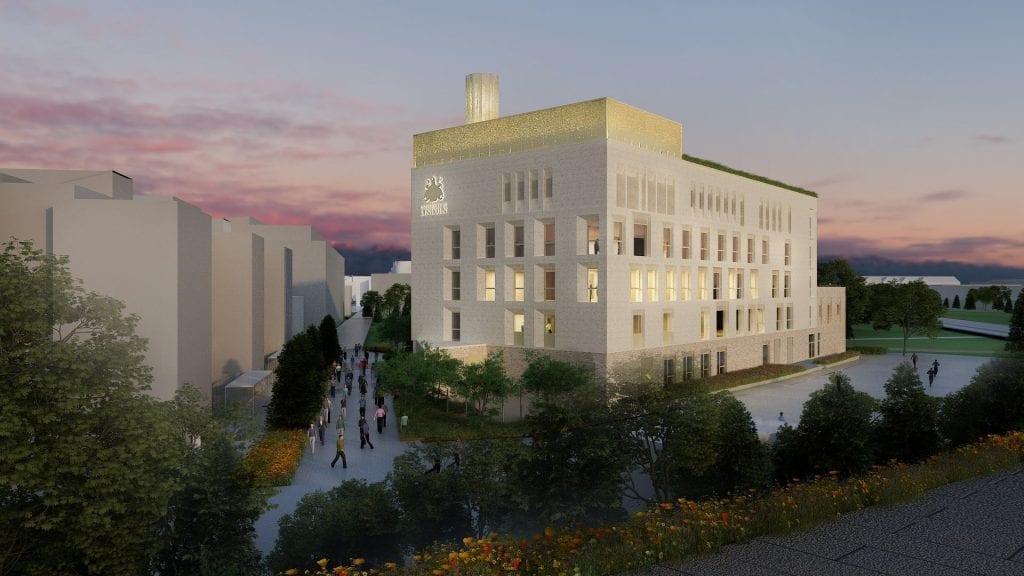 Detailed plans have been submitted for a state-of-the-art new medical school building at the University of Lincoln, UK, in another significant step forward for medical education in the region.
Documents and drawings which bring to life the vision for a purpose-built teaching facility for future generations of medical students have been submitted in a planning application to City of Lincoln Council.
If approved, the £21 million building would be created next to existing science laboratories, the Janet Lane-Claypon Building, and opposite the University's iconic Isaac Newton Building on the southern edge of the main Brayford Pool Campus. The site already has outline planning permission under an existing masterplan with the first artist's impressions of the planned building revealed last summer.